Our Mission: To support and promote community programs and services for the prevention and management of chronic diseases in Inland Empire.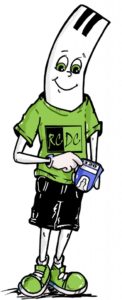 In the United States, chronic diseases are increasingly responsible for the top 10 causes of death and a decrease in the overall quality of life for many Americans. According to the Centers for Disease Control and Prevention (CDC), one out of every two adults is living with a chronic condition, and one out of every four are living with two or more chronic conditions—many of which share preventable risk factors in common. The immense burden of chronic conditions in the United States can be underscored by the prevalence of deaths caused by chronic conditions each year. CDC Data from 2016 show that chronic conditions made up 6 out of the top 10 leading causes of death in California, with heart disease being the number 1 cause of death, stroke at number 3, Alzheimer's disease at number 4, and diabetes at number 7 (National Center for Health Statistics).
The Riverside Community Diabetes Collaborative (RCDC) was created in 2007 with the goal of increasing access to services and reducing the prevalence of diabetes in the city of Riverside and surrounding areas. Through identifying opportunities for partnerships, sharing resources and best practices, and communicating with other groups centered around diabetes, RCDC sought to connect Riverside residents to the best clinical and community care and support possible.
In 2018, the Collaborative sought to expand its reach and replicate its impact across other chronic conditions impacting Riverside residents. Thus, RCDC transitioned to the Riverside Chronic Disease Collaborative, with a broader focus on all chronic conditions including diabetes, stroke, and heart disease.
The following Collaborative Guidance Document and Standard Operating Procedures have been adapted from the Coalition for Black Health and Wellness—spearheaded by the Riverside Community Health Foundation. The purpose is to serve as an operating guide for the efficient and effective management of the expanded Riverside Chronic Disease Collaborative.